The Pomsky
The Pomsky is becoming a popular breed as they are a designer dog that is mix of a Siberian Husky and Pomeranian. Pomsky Puppies have a soft, fluffy coat that includes a variety of colors and patterns. The Pomsky tends to be protective like Pomeranians and a very good family dog like the Huskies.
They are very smart, loving and loyal dogs to their owners. Their intelligence allows them to respond well to most training as they learn quickly. Pomsky's energetic and playful ways do require regular exercise to remain healthy. They should be fed with high quality food to ensure all nutritional needs are met for their health.
The Pomsky will need regular grooming and should be brushed regularly to keep its fur in good shape. The adult weight should range between 20 – 30 pounds with a height of 12 – 18 inches, which depends mostly on their parents' size. The lifespan for the Pomsky is between 13 to 15 years.
All Puppies come with a 1-year Genetic Health Guarantee, will be Vet checked, de-wormed and vaccinated.
Pomsky Litters For Sale
Jax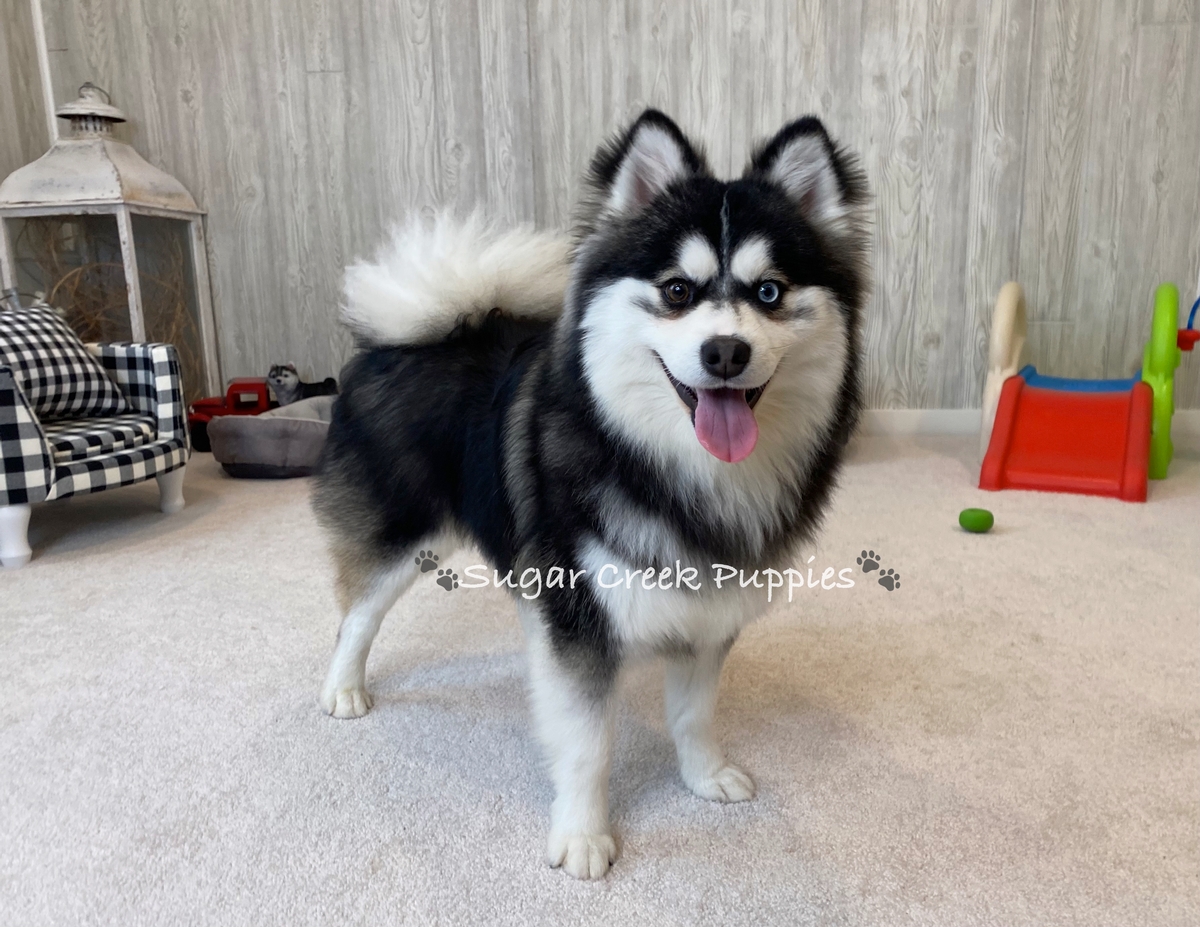 Roxi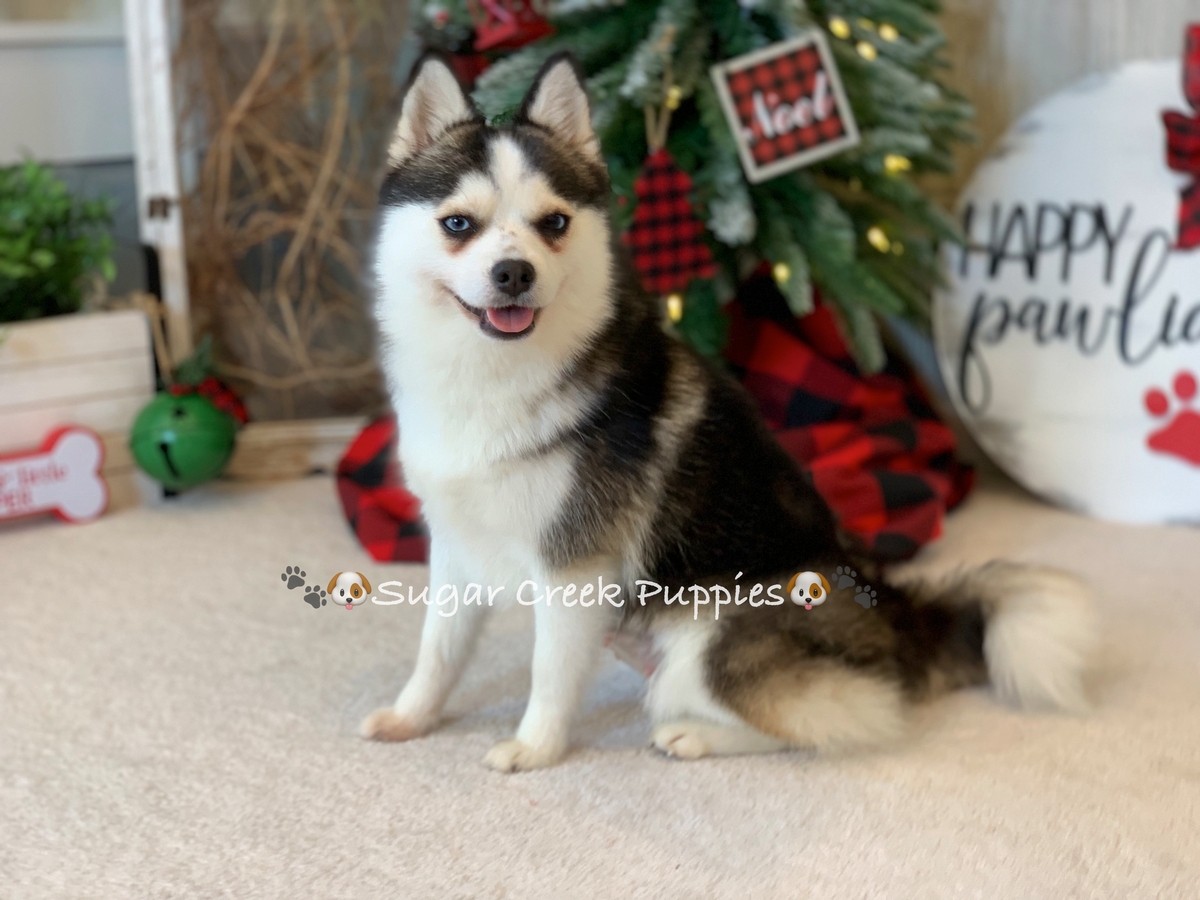 Roxi's Pomsky Puppies.....