About Sugar Creek Puppies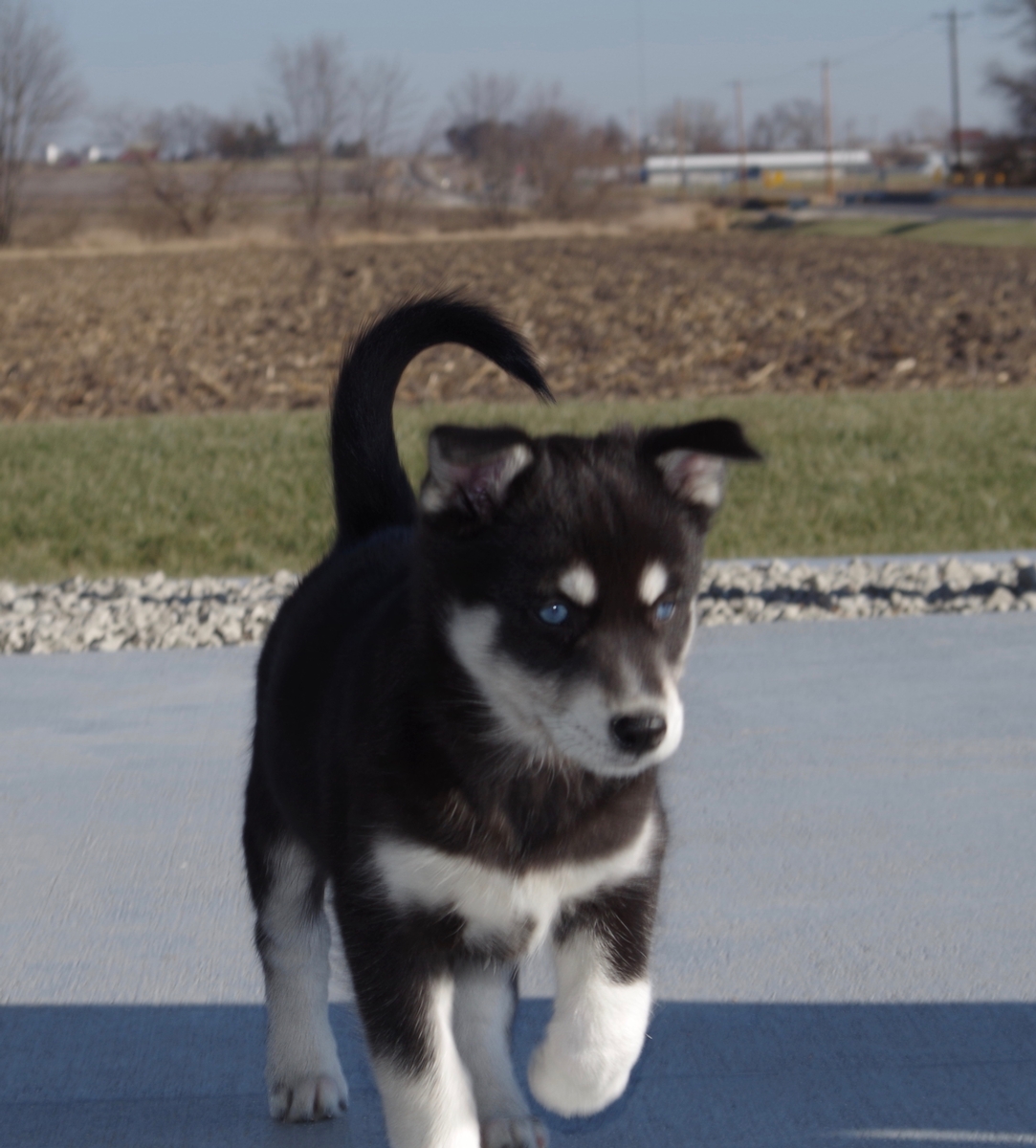 We are so excited about raising healthy and happy Puppies and greatly appreciate your contact via email or by phone at 319-470-1526. We do not require an application but ask that you give our Puppies a loving home and have a Veterinarian lined up and ready to care for your new Puppy. The Sugar Creek Agreement form will be available for your signature during pick up or upon arrival of your new Pomsky Puppy.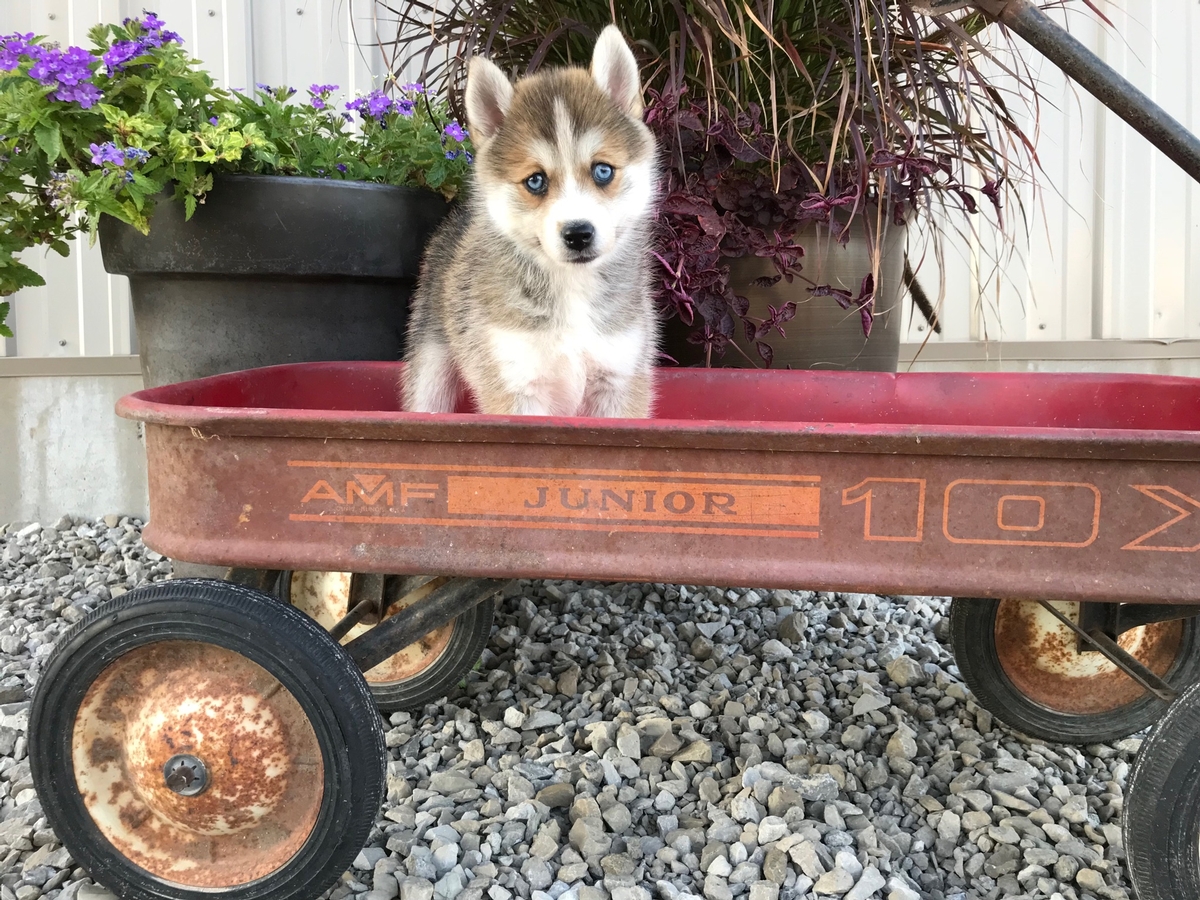 To hold a Pomsky Puppy until he or she is ready to be picked up or shipped, we do require a $500 deposit, which is non-refundable. Payment options are Cash, Visa, MasterCard and Discover. We also accept Paypal, Zelle or Venmo for your payment. Upon pick up or before shipping the Puppy, the remainder of the balance for your Pomsky must be paid in full. Again, please note the deposit is non-refundable.
For shipment of your Puppy within the continental U.S., we will ship to a major airport near you with for an additional cost of $450. We gladly make all the flight arrangements for your Pomsky with an Airline Approved Travel Carrier, the Veterinarian Certificate and other necessary documents.
We have researched dog food brands and have chose American Natural Premium Pet Foods for our adults dogs and puppies. American Natural Premium is a high quality pet food that is highly recommended and has never had a recall. We have found that our dogs have healthier hair coats, less waste (poop) and love the flavor of the American Natural Premium Pet Food over other brands we have tried. This type of dog food is not found in large chain stores as they only sell to small locally owned shops/feed stores. Visit their website to find a location near you at www.americannaturalpremium.com.
Vaccinations
Upon pick up or arrival of your new Puppy, they will have all the necessary vaccinations and dewormings.
Lastly
Stay in touch! We look forward to an update as your Pomsky Puppy grows!! Please send pictures and have FUN with your new Puppy!